In Memory
Cynthia Savage (Lorenz)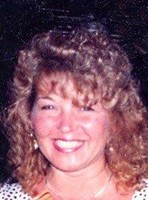 Cynthia M. Lorenz, 62, of Butler passed away Saturday at her home.
Born Sept. 5, 1953, in Butler, she was a daughter the late George and Ellen Jean (Kroesen) Savage.
She worked as an office manager for State Farm Insurance for 28 years.
She was a member of St. Peter Roman Catholic Church in Butler. She was also a member of the Universe Bowling League, her card club, and she enjoyed fishing and gardening.
Surviving are her husband, Charles "Bo" Lorenz, who she married Oct. 28, 1994; her daughter, Kirsten (Gary) Legge of Butler; two sons, Adrian and Chad McWilliams, both of Butler; her granddaughter, Hunter Marie Legge of Butler; two brothers, Charles Savage of Virginia and George (Angela) Savage of Washington; and numerous nieces and nephews.
She was preceded in death by her parents.