In Memory
Darlene Dickson (Gerberich)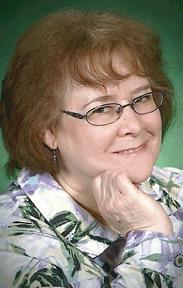 Darlene Ruth (Dickson) Gerberich, 64, went home to be with the Lord at 2:10 p.m. Tuesday, October 17, 2017 in Renfrew. After battling melanoma for nearly three years, she passed peacefully with her family gathered around her.
Darlene was born March 6, 1953, to Richard and Ruth Dickson in Grove City.
She graduated from Nyack College in 1975, with an education major and a music minor. Darlene worked as a teacher and then the librarian for the same elementary school. She also was a librarian at a community college in New Jersey.
She enjoyed life and spent many hours with her two greatest loves, family and music. She taught private piano lessons for many years and was active in her church with children's programs and choirs. She also would play the organ or the piano for weddings.
She was a member of Community Alliance Church in Butler. "Words with Friends" was an enjoyable past time and an exciting challenge with friends.
She is survived by her husband, John, of Butler, whom she married May 31, 1975, in Butler; three daughters and sons-in law, David and Christina Pankratz of Harrisville, Jeffrey and Kelly Bergeson of Cambridge, Ohio, and Edward and Kathryn Dzierzynski of Sarver; seven grandchildren; and a large and loving extended family.
She was preceded in death by her parents and a nephew.

In lieu of flowers, contributions should be made to Community Alliance Church or the VNA Inpatient Hospice Care, 115 Technology Dr., Butler, Pa., 16001.
http://www.legacy.com/obituaries/butlereagle/obituary.aspx?n=darlene-ruth-gerberich&pid=186996177&fhid=38979