In Memory
Donna Allen (Uranowski)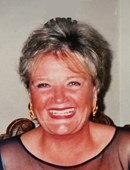 Donna Allen Uranowski August 27, 1953 - July 2, 2016 San Diego
Donna passed away from complications caused by the disease Amyloidosis, a terrible disease with no known cure, and far to little research.Donna was born in Cleveland, OH. and moved to Butler, PA. near Pittsburgh, where her dad, Fred, worked for the VA, and mom, Alice, tended to the family. Donna loved growing up in Butler and was a life-long Steelers fan, but the family was ecstatic when the VA transferred Fred to San Diego.
Donna loved San Diego from her first day to her last. She spent her entire working life in the Medical/Pharmaceutical industries, at one time holding down 3 jobs at once. She started at Scripps Memorial Hosp., and retired from Janssen Pharmaceutical last September.
Donna was preceded in death by her parents, Fred & Alice. Survivors are her husband of 37 years, Neil; siblings, Patty, David, Christine, John, & Julie; niece, Alexis; nephews, Jason, Tyler, & Eric.; cats Beezlee & Joe. The family wants to thank the scores of friends and colleagues whose cards & emails lifted Donna's spirits immeasurably during her final weeks.
Donna wanted no memorial service, but a celebration of her life will take place at a later date. Because Donna was deeply involved in spreading awareness regarding Amyloidosis, anyone caring to make a donation in her name, can do so to the Amyloidosis Foundation, 7151 N. Main St. #2, Clarkston, MI. 48346.Since Donna never tooted her own horn, we won't do so either, but will repeat what a dear friend said about Donna, "She did all the right things, for all the right reasons".Donna will now be listening to the "Rolling Stones" for eternity.
Published in The San Diego Union Tribune on July 10, 2016