Butler Area Senior

High School




Class Of 1971
Welcome Class Of '71 Official Web Site!
---
Please scroll down to read Announcements.
---
ANNOUNCEMENTS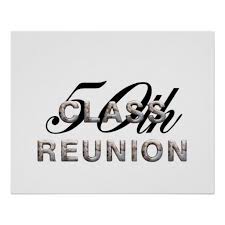 We have set the dates for our 50th class reunion.
Friday, September 24, 2021 at The Stables at Connoquenessing for our usual Meet and Greet.
Saturday, September 25, 2021 at The Atrium for our reunion with an elegant sit-down dinner.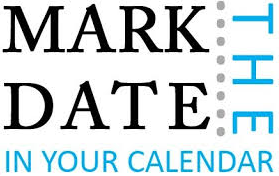 More information to follow.
We look forward to seeing you!


The BHS Class of 71 Reunion Committee
---
RESERVATIONS CLOSE on Sunday, February 28, 2021 for our "50th Florida BHS Reunion"
*This is in addition to our BHS 50th year class reunion planned for September 24 and 25, 2021 in Butler, PA.
**Please contact any friends who are not registered on this website and reside or vacation in Florida. This includes any classmates in the class of 1970 and 1972.
Tuesday, March 9-Fins' at Sharky's Restaurant 1600 Gulf Harbor Drive S Venice, FL 34825 (941) 999-3467 finsatsharkys.com We will have access to their outside veranda for dinner. Total seating capacity is 50.
RSVP to make your dinner reservation by Sunday, February 28th. Email Kathy (Brandon) Rogerson at: teacherkat47@gmail.com

1. Meet and greet will be from 2:00 to 5:00 p.m. at the Tiki Bar at Sharky's. Lite bites and drink specials available at the cocktail deck from 3:30 to 5:30 p.m.
2. Dinner will commence at 5:00 p.m. on the veranda. You will have a beautiful view of the Gulf while you enjoy great food and old friends. The dinner menu varies day to day, with pricing from $30 to $53. Casual to casual dressy attire. Nothing formal.
For overnight accommodations, some classmates have made reservations at:
Inn at the Beach 725 West Venice Avenue Venice, FL 34285 1-800-493-6847 $245.00 per night for a standard room with King size bed through Hotels.com
Wednesday, March 10-The Original Word of Mouth Restaurant 1740 East Venice Avenue Venice, FL 34292 941-218-6509 originalwordofmouth.com. Gather for brunch at 10:00 a.m. (time can be adjusted). Casual attire.
Once again, RSVP to make your brunch reservation by Sunday, February 28th. teacherkat47@gmail.com
Looking forward to gathering and reminiscing!
MONTHLY CLASS LUNCHEON:
Due to the rise in Covid-19 cases, the committee has unanimously decided to cancel our monthly class luncheon until further notice. Please stay safe and healthy.
---
---
You may add your photos to the Photo Gallery for the class to enjoy.
---